Integrations
Do you currently use an applicant tracking system (ATS) or Human Resources Information System (HRIS) to manage applicant data and status? We can seamlessly integrate our background screening solutions with your existing system or other proprietary software applications.
Established integrations for quick implementation.
Partnering with leading technology partners, Verified Credentials gives your hiring teams high-quality background information in one seamless process. Verified Credentials' integration with applicant tracking systems (ATS) puts all your candidate information at your fingertips to help you make smarter hiring decisions.

Move candidates forward with our mobile-first candidate portal.
When you initiate a background check in your ATS, you automatically invite candidates to Verified Credentials' Candidate Portal. This mobile-first portal lets candidates fill out everything needed for the background check:
Pre-populated Candidate Details - Candidate information from your ATS pre-populates the background check order, making the hiring process more efficient. Candidates only enter their information once, avoiding redundant entries in multiple systems.
E-Signature Tool for Candidates -Collect candidate electronic signatures via mouse, stylus, or finger online. You can speed up the screening process for disclosures and authorizations not captured within your ATS. With easy-to-follow steps, forms, and e-signatures, Verified Credentials delivers a clean experience that syncs with your ATS workflow.
We help you advance candidates through their background checks in a seamless workflow using our Candidate Portal.
Verified Credentials Background Check API
With Verified Credentials Background Check API, you can integrate background checks into your platform to request background checks and receive status updates.

We're flexible
No matter what type of applicant tracking system or software applications you currently use, we can consult with you and customize a solution for you.

Reduce the administrative burden
Applicant data is automatically transmitted, allowing you to place orders quickly and easily. We make it easy for your staff members to collaborate, whether they're working across the hall or across the country.

Hit the ground running
We provide your staff with training and support on your new solution, to ensure a smooth, speedy transition.
Integrate screening with your applicant tracking system.
Verified Credentials partners with a growing list of leading Applicant Tracking Systems to offer integrated background screening services. Learn more about our pre-built background screening integrations.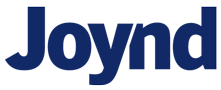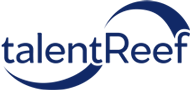 A single sign-on for your complete recruiting process.
No more shifting between platforms. Order, track, and manage background checks and verifications with ease right from your ATS dashboard. See the status of orders in real-time and delivery estimates for each check.

Our ever-expanding network of partners.
Read more about the most recent additions to our growing list of partnership.
Fully integrated background screening with Oracle Recruiting Cloud
Verified Credentials, a trusted background screening provider and Oracle Gold Partner, now offers another integration within the Oracle Cloud HCM suite.
End-to-end hiring with UKG
Verified Credentials has added UKG, a leading provider of HR, payroll, and workforce management, to our growing list of integrated technology partners.
ATS integration with PageUp
Verified Credentials has a new partner to add to a growing list of pre-integrated solutions – PageUp.